Hello ~ Today I am joining in with another Global Design Project Challenge (GDP#046). This weeks challenge is a layout/sketch which is always a great way to get inspiration when designing your cards.
I really like the simplicity of this sketch and it really got me thinking about the greeting being the main focus.
Today I have made my card in both a Baby Boy and Girl version as I have a number of baby cards to be sending out so this challenge was a great chance to get them ticked off my list.
The greeting was my starting point as I knew I wanted it to say 'A little bundle of Joy' but I don't have this in one stamp set?! So do you recognise where these words have come from?
'A Little' is from Perfectly Wrapped, 'of' and 'Joy' are both from Holly Jolly Greetings and I made up 'bundle' from the Labeler Alphabet set which is a great go to set for making up bespoke words or phrases.
Did you guess correctly? Mixing and matching your sentiments are a great way to get even more from your sets.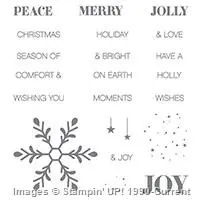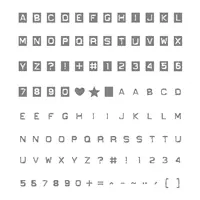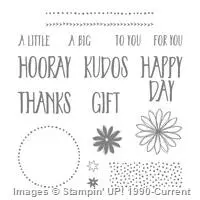 I have peeled the back of the White Perfect Accents and stuck this on to coordinating cardstock with a tiny tiny amount of Tombow glue, once dry I have then cut this out to give a coordinating background on each of these dots.
If you'd also like to play along with the weekly Global Design Project you can find more details HERE of how you can join in.
**Update** So excited to have received a Special Mention for entry to the Global Design Project no'46 #GDP046
Thanks for stopping by – Emma XO
Supplies used ~